That's my main build, I rolled back to it so I can farm experience on the first floor.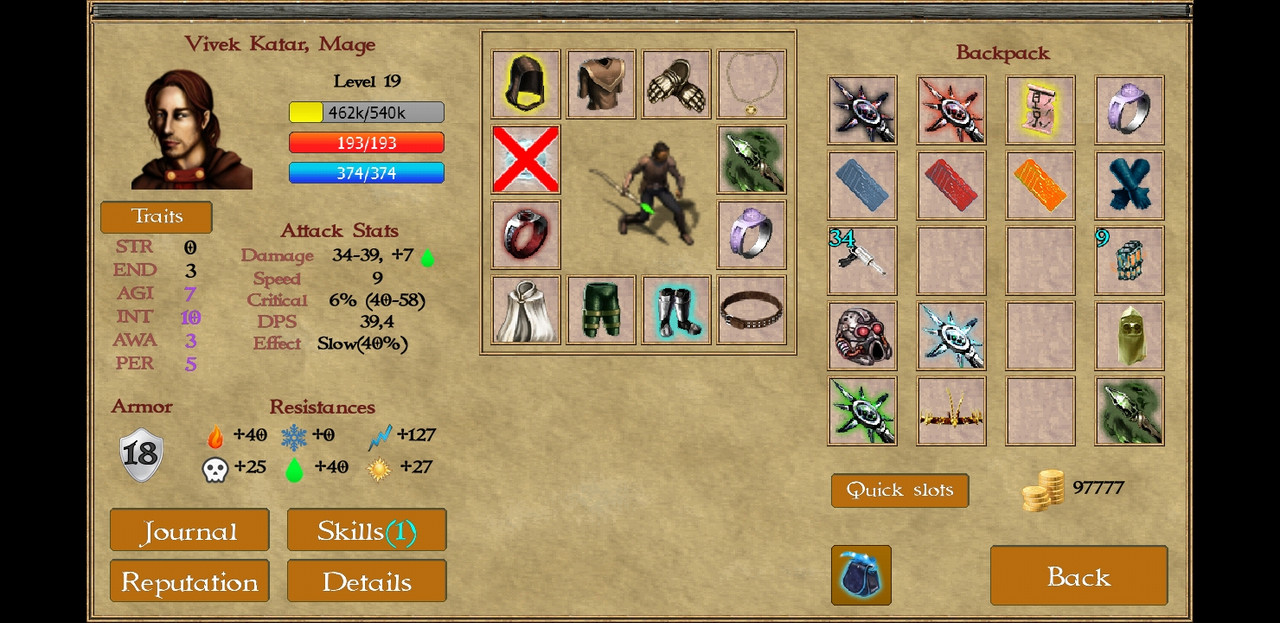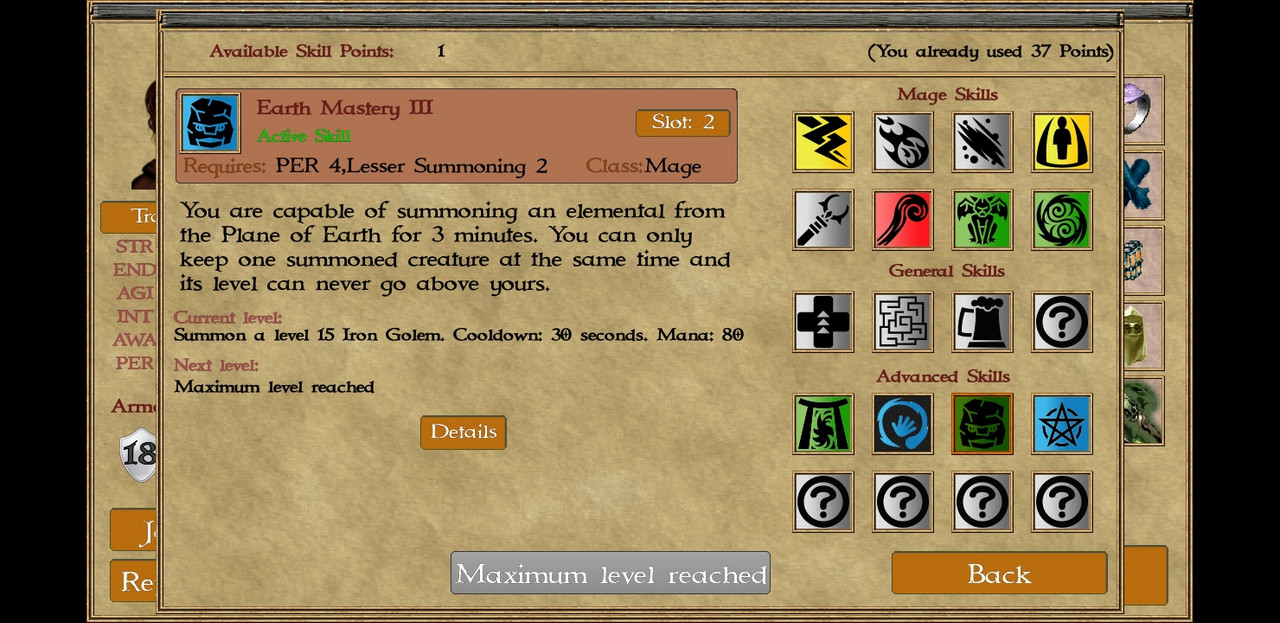 Again, I kill spiders one by one and any amount of wizards thanks to golem being immune to lightning. I spend next to no resources on any kill, so I can gring the first floor indefinitely. But without the iron golem I'm dead in several hits while it takes me about 20 second to take down one robot.
Just gained 1 trait for 4 battery packs to gain 8th intelligence.
I know some boxes on that floor drops Tesla weaponry. It would be helpful if you tell me which ones exactly.
...I wonder how iron golem is not immune to radiation, lore-wise. It's basically living metal of pretty much same nature as steel robots aside from electronics.
UPD: I just went through half of the reactor, got belt and sword. It's doable, if I would get lucky hiding in the corners from the radiation.