I think it all comes down to sacrifice. Sacrifice isn't just killing an animal to appease a deity but more of a principle of life. We knowingly or mostly unknowingly engage in sacrifices every day by the decisions we make and live with the consequences of our own individual actions.
We sacrifice courage for the benefit of safety but also may sometimes step in to diffuse a situation before it gets out of hand and reap the benefit of being brave (better self-esteem, slight increase in confidence in the future of similar situations etc.). Sometimes this works and other times it has disastrous results that in hindsight appear to be the wrong decision.
Hindsight is 20/20 but that doesn't help.
In your mentioned situation it most likely helped calm the guy some.
Example of how hindsight turns against - if you were stabbed by the guy who appeared to be only lobbing F- Bombs at everyone at one point in time. All we can go by is a person's words, body language, appearance and even senses such as smelling strong alcohol on breath, observing erratic behavior. We can't account for the unknown.
The situation can change in a heartbeat, especially when dealing with strangers on a train. Sometimes it is difficult to clearly see what is the most beneficial action for individual situations. This is all part of being human as we don't know all the factors involved.
Calling for Police on your mobile seems the safest option but also sometimes the police are not able to get to the incident waiting to happen in time so maybe one person quietly calls the cops while someone else tries talking the person down. But this requires teamwork among other strangers including yourself. Using calm, assertive, respectful language as hard as it is, it does mostly help diffuse situations.
But sadly sometimes the police are there looking for witnesses to a physical assault incident on the train and not to come to the "rescue".
This is why, to me, Superhero films are so boring - there are usually not any permanent consequences to the overpowered characters actions and everything is reset to normal again- it plays into a child-like worldview where the good guys always win and the good guys are clearly defined. One of my favourite TV shows was Breaking Bad - true good and bad results for actions by morally-grey characters (and unseen until too late what were good or bad decisions as they say:" the road to hell is paved with good intentions"). A wave of consequence up against the will of the characters. Shakespeare is the classic example of an author who knew that a good story depends on permanent results of actions.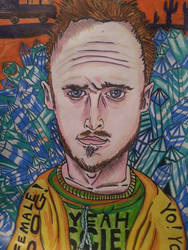 This is also why I find RPG fascinating, especially when permanent consequences are involved for our decisions in-game. Permadeath character mode is the hardcore version. Great games have such a hold on us as a form of art as they are interactive simulations of possible real-life situations and outcomes. (Obviously it may be a train ranter in real life and not a dragon that attacks).
They reward that part of our brain that is constantly accessing the environment and weighing up the best option for survival.