This might be the best way to grind gold.
I got this idea from another forum poster (Roukan) who made the following image.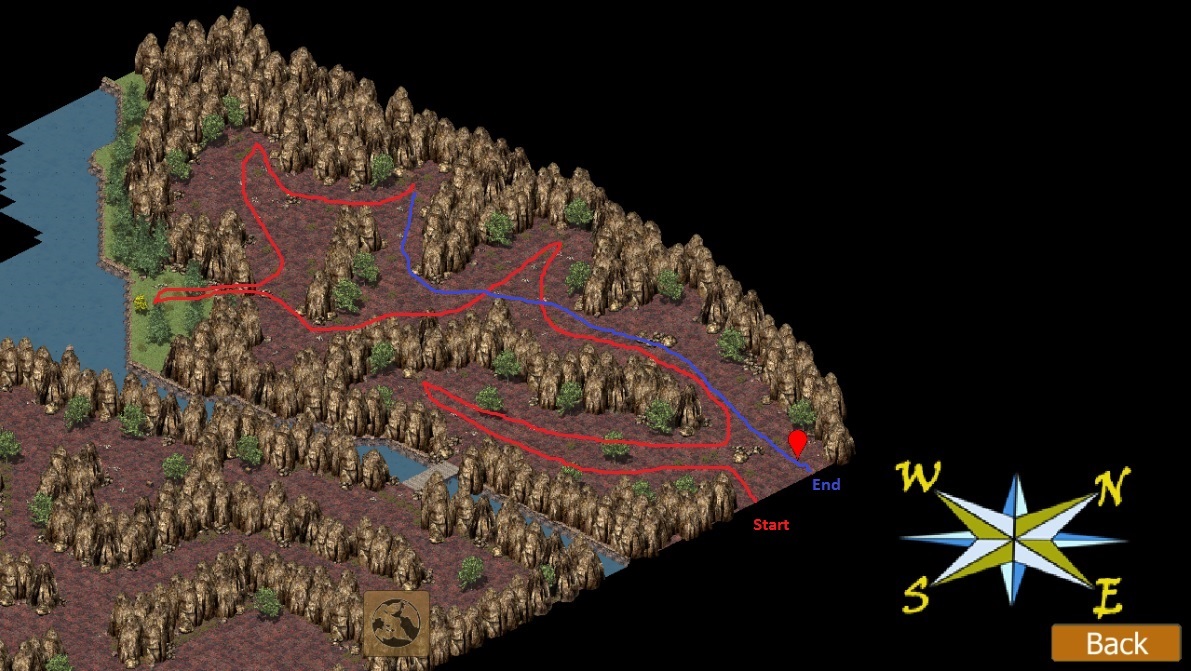 Clear the area, leave, quicksave, load, go back.
I'm using Caduceus of Scorching staff with "Arcanist I" skill, so shooting it is free. LVL22, 10 INT, no scroll.
In every run you gain:
8 giants x 244 XP = 1952 XP;
6 bears x 83 XP = 498 XP;
1 vengeful wraith = 153 XP;
500 gold from chests;
400 gold from giants;
1-2 enchanted items, on average = 700 gold;
3-4 small diamonds = 420 gold;
2 bear pelts = 100 gold;
1-2 potions of Giant Strength = 100 gold (or 375 if you would have bought them);
2 golden apples = priceless;
0-1 chunk of fat;
Run time
: 2-3 minutes on hard difficulty (my iron golem lasts longer than one run);
Total
: 2500 XP, 2200 gold, 2 golden apples.
With 4 recoveries I'm able to do about 20 runs before having to rest, inventory with the Bag of Holding still has plenty of free slots at that point.
Recall + selling and running back from Lannegar takes less than 5 minutes, divided by 20 runs it's nothing. Don't forget to exit to the forest before Recalling or you'll end up in Nivarian.
With this you can gain enough gold to purchase the most expensive vision in Nivarian within 280 minutes, plus enough XP to get you from LVL22 to LVL23 and about 80 potions of Lesser Restoration (and 150 potions of Giant Strength).
Obviously your efficiency may differ.
Be warned that this is extremely mind numbing, it gave me flashbacks of grinding the furbolgs for Winterspring Frostsaber and firewater in vanilla WoW.
I also tried
Xialdar Cave
and it's pretty good,
6 minutes per clear for about 3000-6000 gold
(there's a large variation depending on drops), but I don't like running through corridors so much, so I didn't bother counting anything. There would be more trips to the merchant (in Whitetower), because items are more numerous and less valuable. And no apples.
Although, it might be a good spot if giants are too tough for you at the moment.
At any rate, these two spots definitely beat the deserter castle, royal crypt and mausoleum, because you don't have to drag all those 200 gold items to the merchant after every single run (and if you only keep the more expensive ones it will take too long to fill up your inventory, so it's the same either way).
I haven't been to any squares below Friguld, I'm leaving that for when I beat everything else, including Icemist sewers. Are there any spots with better gold per minute?