Hi! I'm Chelsea and I've been playing Exiled Kingdoms for a month now and I gotta say, this game is the best RPG game I've ever played on my android phone. And I've played a lot of android RPGs! I'm really glad I stumbled upon this beauty of a game.
So, currently, I've only played one class yet and it's the mage class. I was hoping I could ask for tips or advices for my build. I've finished almost all the quests but I'm not sure if I'm geared enough. Your thoughts?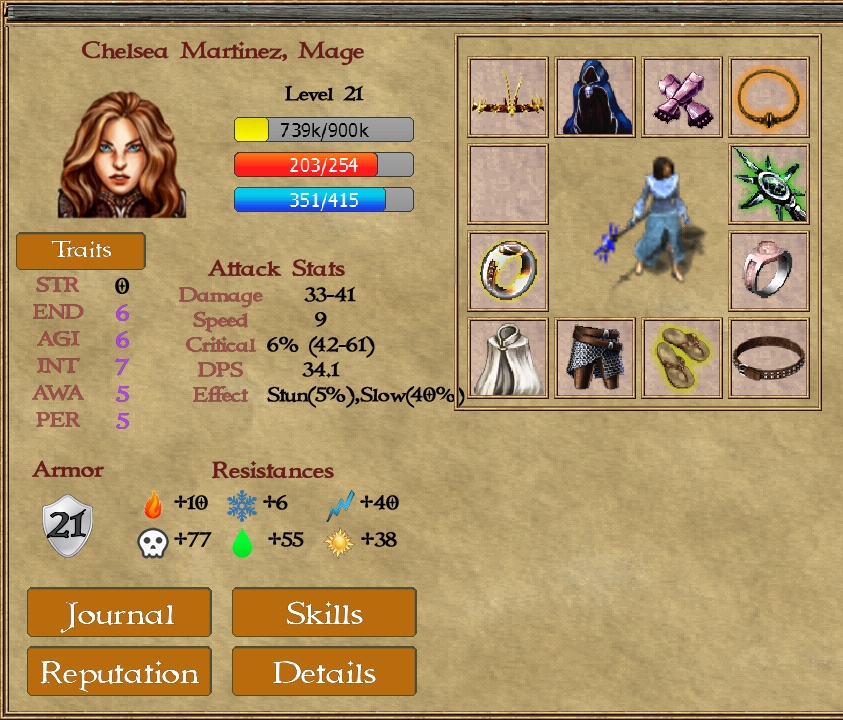 On my Main, I have crown of galade, tunic of the lightning priest, thuramiam plate gauntlets, amulet of dark whispers, staff of impact, ring of vitality , blessed belt of agility, sandals of the saint, black silk leggins,spectral cloak, bishop ring
My Skills are Lightning Bolt, Staff Master, Mage Armor max, Mana surge lvl 2, Disintegrate, Mage Barrier, and Arcanist max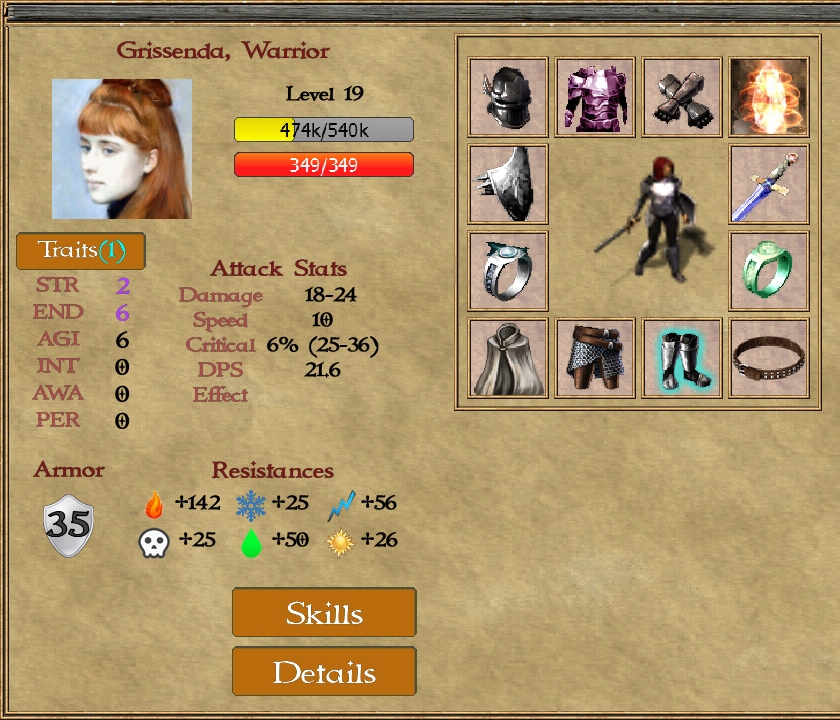 On Grissenda, I have on her ashen helm, myrosian breastplate, ashen gauntlets, flame pendant, adamantite longsword, ring of health, superior belt of might, ironfoot boots, leggings of shadows, vorator hide mantle, ilmaran signet ring, shield of the dragon hunter
Her Skills are Fury, Shield Expert, Bash, Cleave max, and resilience lvl 2
Thanks!