Hello! This is my first post after lurking for too long. Thank you, everyone, for your help so far to others.
I'm looking for advice on where to go next with advanced skills for my level 21 2H warrior. Any other advice is also welcome
Here's the build so far: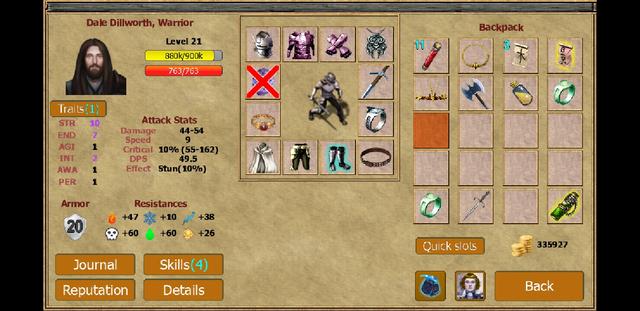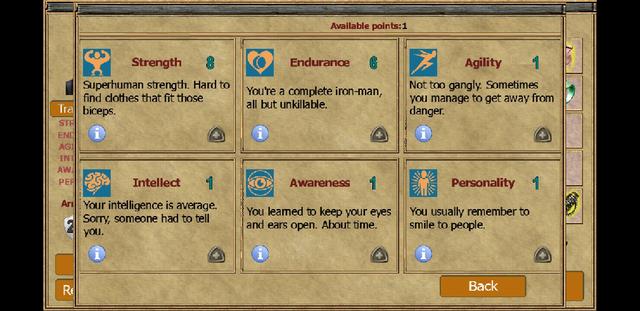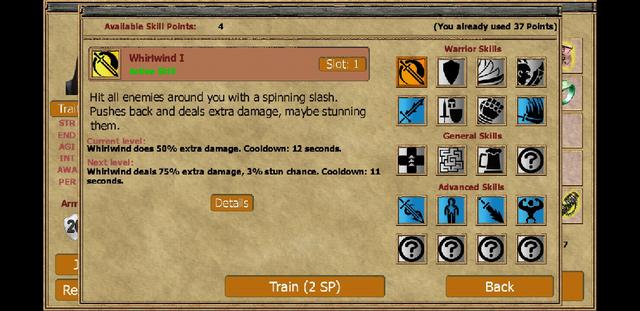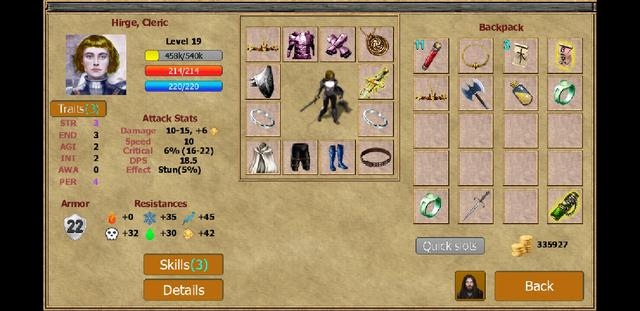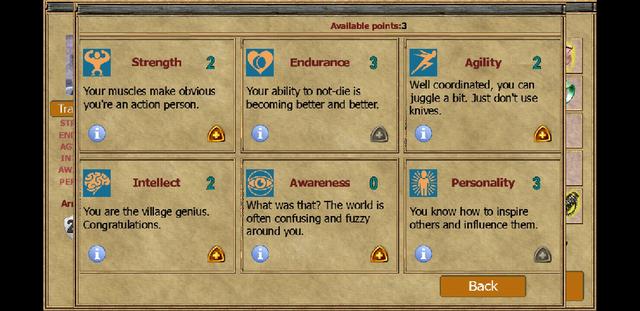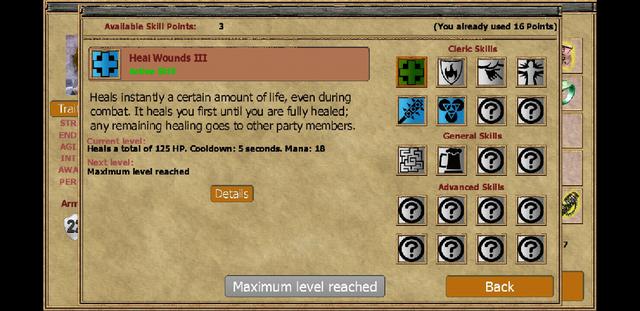 I threw Hirge in in case someone wants to offer advice on her build/loadout.
I'm definitely not set on Whirlwind; that was really an early game mistake. I haven't respec'd anything yet.
I'm also not set on keeping Cleave maxed if the points would be better spent elsewhere.
Advanced skills:
Precision Strikes III
Massive Criticals III
Heavyhand III
Body Development III
My thoughts:
Battle Rage:
Seems useful if only for the removal of stun/paralysis, as armor bonus is negligible on 2H, and damage bonus (while nice) would be offset by cooldown in longer fights.
Bloodlust:
Not sure how useful it'd be as I tend to spend some time between encounters for strategy purposes.
Duel:
Seems most useful at the moment, but I'm not sure if I should prioritize something else first.
Flurry:
I see this recommended a lot, but not sure if it will compromise the rest of the build with the high cost of entry.
Wards:
I have a feeling I should start investing in some of these, but stop short because DAMAGE.
Any advice is welcome! Apologies for any errors/formatting. I'm not well-versed on forum functions, and mobile doesn't help
Cheers!